How to Donate with Paysafecard?
First of all you need to buy a paysafecard, search on this website were they sell paysafecards in your neighbourhood.

When you bought a Paysafecard, you will have a card like above.
1= The import code you will need
Then you will need to pick a ''Donation Rank'' you would like to buy.
Click on the button to buy that pecific ''Rank'', when you did the above screen will pop up.
2= Click on this button to continue your ''Donation'' by paying with Paysafecard
Now this screen will show up.
3= First you select the country you live in (language you speak)
4= Enter the important code from your Paysafecard, like shown with ''Arrow 1''
5= Check the box to agree the Terms of payment
6= Click this button to finish your payment

Dont forget to contact us after donating

Powered by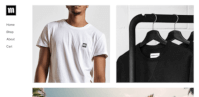 Create your own unique website with customizable templates.